Pipeline/Kill Time
On Tuesday I will buy two records with my credit card.
The first is the deluxe reissue of Thurston Moore's
Psychic Hearts
. This is the record that spooned with me, kissed the matching freckles on my cheeks, and sang me to sleep when no one else would. It's also the reason why 18-year-old Carla got to see John Fahey play a guitar built from a WWII airplane at a tiny club in Northampton, MA.
Here's what Thurston wrote about it:
So I called Ray to ask him I he'd like to come along and he flew out and we met Fahey at the Iron Horse here in Northampton, Massachusetts, and Fahey at first thought I was some guitar repair dude he had the club try to locate. Ha HA ha — I told him I'd take a look at his axe but I knew nothing about repairin' 'em but I knows a lot about destroyin' em! That was it — we were pals. We bombed around the East Coast, me and Ray up front and Fahey,
expansive girth and pants bursting at the zipper, stretched out across the back seat gobbling junk food.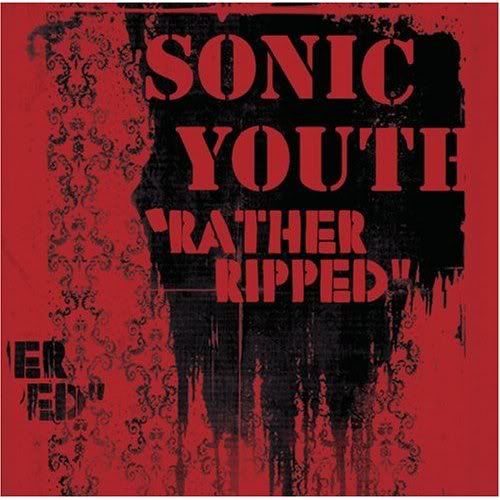 Then there's
Rather Ripped
. If this is what happens when Jim O'Rourke leaves a band, then I've got a list of 10 or 12 artists whose careers I'd like him to relaunch.
There are no Sonic Youth records I don't like just some that I like less than others.
But from what little I've heard of this one I do believe that on Tuesday it will all come back around.
The little, noisy squirrel that lives in the northeast corner of heart will come alive again and you'll all wonder what's making me look so flushed.
Now you'll now that it's just a return to bedroom dancing so fervent it churns up gale force winds.